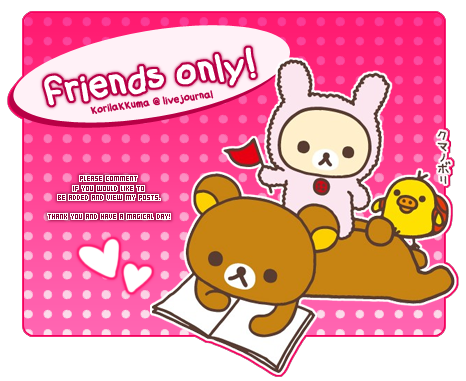 xxkrissykoo → korilakkuma

A few general things you should know about me... ( Collapse )
Comment to be added~! ィェィ♪(v〃∇〃)ハ(〃∇〃v)ィェィ♪
Notice how the date is under Hannie's Shou's Mao's birthday? ~ <3 ;D
Note: If you do not comment, then I will not add back. I do not add back random journals that do not notify me that they seek to befriend me. Please let me know if you want me to also read your posts and be your friend!
The J-music Blogcrew































I is Mao. You wanna playz with me too? (:
Want to join?